RIVER WHITE
Why hide these beautiful glossy cupboards and drawers with handles? This classic design fuses modern 2 Pac Handle-less cabinetry with classic and timeless River White Natural Granite benchtops. The design choice to opt for handleless doors and drawers, gives the kitchen a gorgeous 'showroom' feel.
Book a Quote
Back to Gallery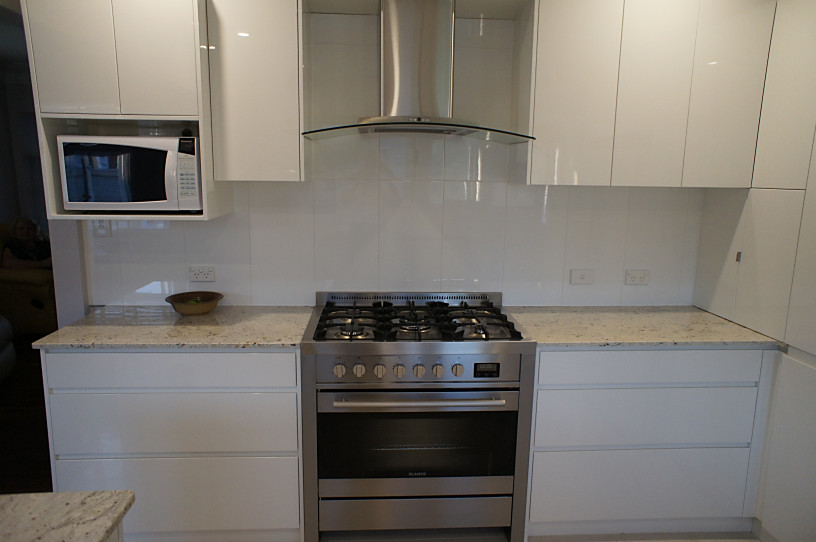 JAN & ALAN - EVERTON PARK
Now with our new kitchen installed, we appreciate the professionalism of Michael from Brisbane Kitchens who listened to what we would like in our kitchen, more bench space and bigger drawers. Michael came up with a design which met our requirements to the letter, with everything easy to get to and using all available space. Michael's recommendation in using granite on the bench top really setsthe kitchen. Jan and I are pleased with the end result and highly recommend Brisbane Kitchens for all kitchen upgrades.